Apart from providing you a warm welcome and revamping your residence or business, carpets add additional soundproofing and warmth, which is perfect for the cold seasons. 
Why would you replace a perfectly high-quality carpet as a result of a minute burn hole or pet scratch when there is a more cost-efficient solution for you to save time and bucks. Oxford Cleaning Sydney employs fully trained carpet repairers who specialize in carpet design repairs.
Range of Our Carpet Damage Repair Services in Sydney
Identifying the damage of your carpet prevents future impairments and increases your carpet's lifespan. If you determine one of the following wear and tear, it is the right time to call for a carpet repair service like Oxford Cleaning Sydney whose got the essential tools to make your carpets look brand new.
Burn Damage on Carpet
 We know you all are living your busy days. Who doesn't? And we know accidents do happen once in a while. As you hang your ironed trousers, you may accidentally knock the hot iron off the ironing board. Or accidentally drop your hot hair straightener off the floor. Perhaps a cigarette butt or a match stick burn – oh dear. Have no fear 'cause our professionals will restore it for you.
Carpet Damage by Pets
Uh oh! Did your best friend just scratch on your newly bought carpet? As much as you love your furry friends, they are still one of the causes of worries on your home beautification. You may train your dog that you don't hide his tastiest bone under the carpet, but their behaviors are unpredictable. Well, we can fix that for you.
Fraying Carpet Seams Repair
Fraying carpet seams are a common problem here and then. Some people will fix it by trying to glue the seams together with a hot glue gun or trim it, leaving an unsightly zone in your elegant carpets. We can help you brush away those fraying seams so you can have a properly sealed carpet in the long run.
Carpet Joints and Splits Repair
Improper installation, direct lighting, carpet's poor quality, old age,  and heavy foot traffic are only a few of the reasons your carpet joints and splits seam day by day. We recommend you to call a professional like Oxford Cleaning Sydney to help you with your seam problems.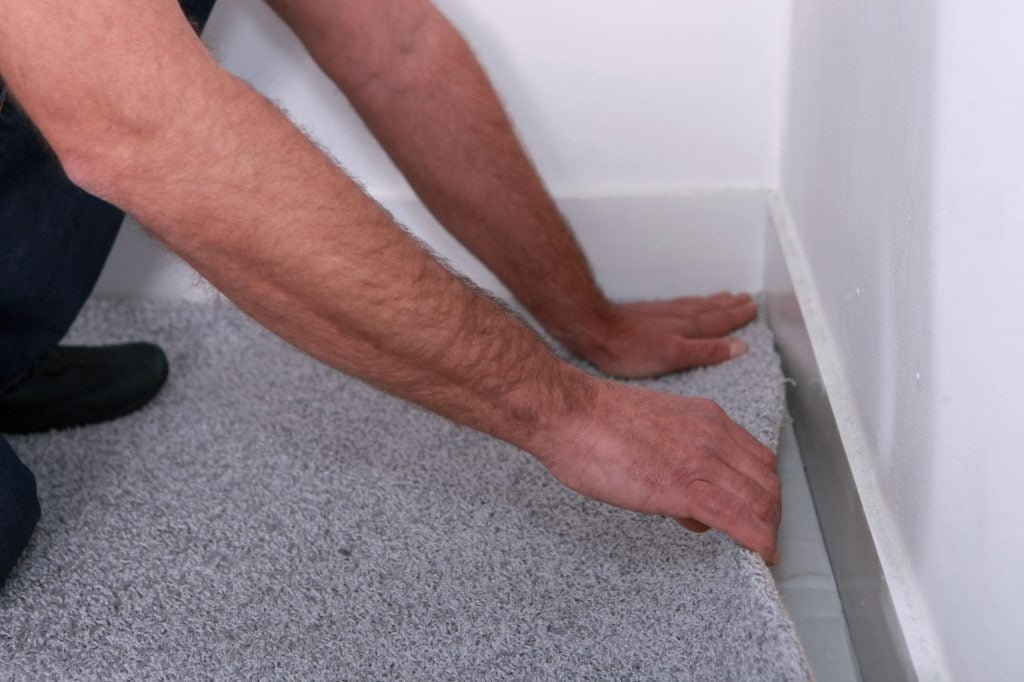 Carpet Patch Repair
Stains, cigarette burns, embers, and small rips can ruin the design of your carpet. If the tear is not too big, you don't need to replace your carpet. Our experts will patch the defects from the installation's leftover. In case there are no carpet remnants, our technicians will carefully take a piece from a hidden area of the room, may it be behind doors or closets.
Carpet Stretching Sydney
Most modern carpets are designed to last a long time. But areas with regular high use may pull away, which causes some loose bumps from the baseboards. Carpet stretching is required to restore the entire aesthetic appeal of your home or business. Most importantly, it minimizes the danger the loose lumps create.
Carpet Hole Repair 
Rearranging your furniture to hide a hole in your carpet might not be a good idea when it comes to your zone's aesthetics. When the holes are neglected, it may stretch and tear further. Our professionals have special methods to cover your carpet holes in no time.
Carpet Fitting
Oxford Cleaning Sydney provides carpet fitting services for all kinds of carpet be it hand-made or ready-made. Leave the handwork to our experts and they will depart from your home with precise results, economical cost, and timely operation.
Our carpet cleaning packages
Pre-inspection
Pre-spray conditioner
Steam Cleaning (Hot Water Extraction Treatment)
Pre-inspection
Pre-spray conditioner
Steam Cleaning (Hot Water Extraction Treatment)
Deodorising & Sanitising
Pre-inspection
Pre-vacuum
Pre-treat stains
Pre-spray conditioner
Scrubbing carpet with soft brush pad
Steam Cleaning (Hot Water Extraction Treatment)
Deodorising